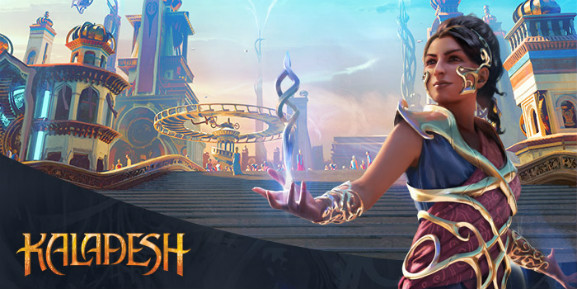 If you like Magic, artifacts, and seeing cards early, (and really who doesn't?) get hype for the Kaladesh Pre-Prerelease! Here's everything you need to know in order to catch all the action!
WHEN: Sunday, September 18, NOON PDT
WHERE: Twitch.tv/LoadingReadyRun for live action, replay to be up on the LoadingReadyLive YouTube channel on Monday.*
WHO: Graham, Kathleen and Cameron once again wield cards for the LRR crew, but this time we're joined by Adam, Megan and Maria from Magic the Amateuring, DailyMTG.com content manager Blake Rasmussen and TCGPlayer.com Content Director Adam "The Stybs" Styborski!
*YouTube Gods permitting